Heart Goes "Boom Boom Boom"
January 9, 2022, at 10:00 a.m. Online and In-Person
Rev. Dr. Matthew Johnson
The spirit of renewal is fed by hope, adventure, and cutting loose from the expectations that we have set for ourselves, or allowed others to set for us. How can play and courage help you renew what is stale for you?
Volunteers for Sunday Morning January 9
R.E. K and Under: Lauren Smith & Ann Caskey
R.E. Grade 1 and 3: Tracey Koppen & Rachel Keyes
R.E. Grades 4 & Up: Lindsay Trank
Ushers: Martha Dunegan & 1 more volunteer needed
Greeters: We Need 2
Guest Table: Rev. Joyce Palmer & 1 more volunteer needed
Thank you to those of you who have volunteered already! Here is the google doc where you can sign up:
https://docs.google.com/spreadsheets/d/1_Ch323vqDurrzCrpFpCL-E__qBszopnimyHZ00w3zzM/edit?usp=sharing
Or just email me at
office@uurockford.org
and let me know and I'll put you in the system for that day.
Thank you!
We will Share the Plate with Eliminate Racism 815
Whose mission is to radically alter divisive social patterns by building genuine relationships across racial, religious, class and cultural differences.
Click Here to Donate

Continuation of Our Whole Lives for 7th-9th Grade
We will be offering additional sessions of the O.W.L. curriculum for 7th-9th grades beginning in January. This is intended as a continuation for those who have participated in the sessions offered this fall, but we also welcome newcomers! Contact Lindsay Trank or Lauren Smith for more information.


MY WAY: AFRICAN AMERICAN ART FROM THE BLACK SOUTH
Art and Lunch Outing
Thursday, January 13th at 11:30
Rockford Art Museum
Let's gather at the Rockford Art Museum to view the My Way exhibition and enjoy lunch downtown at Sister's On Main. The exhibit surveys a collection of 156 works of art representing the styles and practices of a unique and inspired group of 46 artists including 8 original quilts constructed by the Gee's Bends quilters of rural Boykin, Alabama. Please RSVP by January 10th to Rev Joyce at assistminister@uurockford.org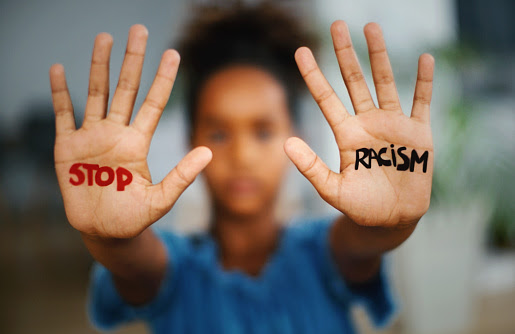 Being An Anti-Racist Church

The Board and leaders of the church are moving towards articulating that being on a continuous journey toward being an "anti-racist and multicultural church" is important to us. What does that mean? Let's figure that out.

To get us together in this work, we want every member of the congregation to attend one of the four sessions we are offering on "being an anti-racist church."

The sessions are:
Sunday, January 16th, 11:30am, in Deale Hall – masks required
Wednesday, January 26th, Noon, in Deale Hall – masks required, but you can bring a lunch and remove your mask to eat
Wednesday, Feb. 9th, 7pm, on zoom at https://us02web.zoom.us/j/82720790087.
Sunday, Feb 20th, 11:30am, in Deale Hall – masks required.

Black, Indigenous, and other People of Color are welcome to attend any of these sessions AND/OR to attend a session for BIPOC folks ONLY on Wednesday, Jan 19th, at 5:30pm in Deale Hall, co-led by Rev. Matthew and Rev. Joyce.

The other sessions will be led by Rev. Dr. Matthew Johnson. All the sessions are identical in content, choose one.

The sessions will be 1 hour. This is a high-level overview. We will work through a list of the characteristics of an anti-racist and multicultural congregation. Please plan to attend one of these sessions.
The Board of Trustees:
President: Amanda Tapfield
Clerk: Bob Spelman
Vice-President: Judy Gustafson
Treasurer: Teresa Wilmot
Trustees: Khanh Oehlke, Sarah Greer, Jami Edmonds
The Unitarian Universalist Church, Rockford, IL | 4848 Turner St., Rockford, IL 61107 | 815-398-6322 | uurockford.org |