Can People Change?
January 23, 2022, at 10:00 a.m. Online Only
Rev. Dr. Matthew Johnson
Sometimes, we see people seem to make major changes in their life. They get out of toxic relationships, get sober, get healthy, or do something else new and different. But often we see people get stuck – and feel like nothing can change. What makes change possible and sustainable? What can we learn from those who do change?

We will Share the Plate with BLUU
Formed in the wake of several conversations among Black UUs at the July 2015 Movement for Black Lives Convening in Cleveland, OH – the BLUU Organizing Collective is committed to to:
Expanding the power & capacity of Black UUs within our faith
Providing support, information & resources for Black Unitarian Universalists.
Justice-making and liberation through our faith
Click Here to Donate
For the next three Sundays – through and including Feb. 6th, we will be online only. We will look at the numbers and the trend then and decide if we are ready to offer an in-person option again. I surely hope so.

To join us online, you can go to our page on Facebook or search for us on YouTube. If you go to uurockford.org and click on the link in yellow at the very top of the page, it will take you to YouTube. Facebook has a better opportunity to interact in the comments, but both platforms provide the same stream.

If you do not have reliable internet access, please let Rev. Joyce or I know and we can help with a solution.
Eliminate Racism 815
Book Discussion
Thursday January 27, 2022 6:00 p.m.
Join us by zoom for a discussion of 1619 Project-A New Origin Storyby Nikole Hannah-Jones and multiple other contributors.

We will be discussing this book over two months: the preface-page 246 on January 27, 2022 and pages 249-480 on February 24, 2022.

The book reframes our understanding of American history by placing slavery and its continuing legacy at the center of our national narrative.

Please read the book on your own and we will discuss it.
Join the Zoom Meeting here: https://us02web.zoom.us/j/81211275487
Book discussions are presented in partnership with Rockford Public Library.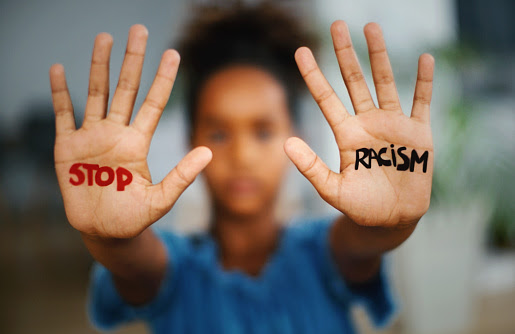 Being An Anti-Racist Church

The Board and leaders of the church are moving towards articulating that being on a continuous journey toward being an "anti-racist and multicultural church" is important to us. What does that mean? Let's figure that out.

To get us together in this work, we want every member of the congregation to attend one of the four sessions we are offering on "being an anti-racist church."

The sessions are:
Sunday, January 16th, 11:30am https://us02web.zoom.us/j/82720790087.
Wednesday, January 26th, Noon https://us02web.zoom.us/j/82720790087.
Wednesday, Feb. 9th, 7pm, on zoom at https://us02web.zoom.us/j/82720790087.
Sunday, Feb 20th, 11:30am, in Deale Hall – masks required. (watch for any change to location).

Black, Indigenous, and other People of Color are welcome to attend any of these sessions AND/OR to attend a session for BIPOC folks ONLY on Wednesday, Jan 19th, at 5:30pm at https://us02web.zoom.us/j/82720790087. co-led by Rev. Matthew and Rev. Joyce.

The other sessions will be led by Rev. Dr. Matthew Johnson. All the sessions are identical in content, choose one.

The sessions will be 1 hour. This is a high-level overview. We will work through a list of the characteristics of an anti-racist and multicultural congregation. Please plan to attend one of these sessions.
The Board of Trustees:
President: Amanda Tapfield
Clerk: Bob Spelman
Vice-President: Judy Gustafson
Treasurer: Teresa Wilmot
Trustees: Khanh Oehlke, Sarah Greer, Jami Edmonds
The Unitarian Universalist Church, Rockford, IL | 4848 Turner St., Rockford, IL 61107 | 815-398-6322 | uurockford.org |