The Third Reconstruction
January 16, 2021, at 10:00 a.m. Online Only
Rev. Dr. Matthew Johnson
The civil rights leader Rev. William Barber, in his book The Third Reconstruction, argues that we are in the midst of a new effort to deal with the economic and racial systems of oppression that still limit opportunity for too many. On this MLK, Jr. weekend, we'll discuss the agenda of his Poor People's Campaign and what a reconstructed and renewed country might look like.
We will Share the Plate with NAACP
The mission of the National Association for the Advancement of Colored People is to ensure the political, educational, social, and economic equality of rights of all persons and to eliminate racial hatred and racial discrimination.
Click Here to Donate
For the next four Sundays – through and including Feb. 6th, we will be online only. We will look at the numbers and the trend then and decide if we are ready to offer an in-person option again. I surely hope so.

To join us online, you can go to our page on Facebook or search for us on YouTube. If you go to uurockford.org and click on the link in yellow at the very top of the page, it will take you to YouTube. Facebook has a better opportunity to interact in the comments, but both platforms provide the same stream.

If you do not have reliable internet access, please let Rev. Joyce or I know and we can help with a solution.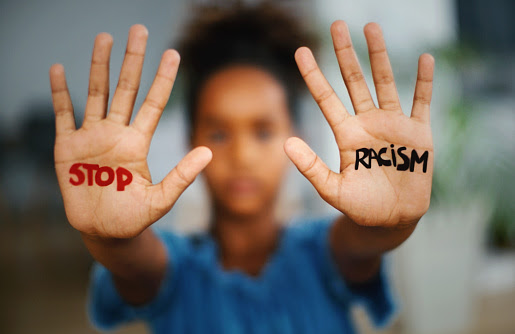 Being An Anti-Racist Church

The Board and leaders of the church are moving towards articulating that being on a continuous journey toward being an "anti-racist and multicultural church" is important to us. What does that mean? Let's figure that out.

To get us together in this work, we want every member of the congregation to attend one of the four sessions we are offering on "being an anti-racist church."

The sessions are:
Sunday, January 16th, 11:30am https://us02web.zoom.us/j/82720790087.
Wednesday, January 26th, Noon https://us02web.zoom.us/j/82720790087.
Wednesday, Feb. 9th, 7pm, on zoom at https://us02web.zoom.us/j/82720790087.
Sunday, Feb 20th, 11:30am, in Deale Hall – masks required. (watch for any change to location).

Black, Indigenous, and other People of Color are welcome to attend any of these sessions AND/OR to attend a session for BIPOC folks ONLY on Wednesday, Jan 19th, at 5:30pm at https://us02web.zoom.us/j/82720790087. co-led by Rev. Matthew and Rev. Joyce.

The other sessions will be led by Rev. Dr. Matthew Johnson. All the sessions are identical in content, choose one.

The sessions will be 1 hour. This is a high-level overview. We will work through a list of the characteristics of an anti-racist and multicultural congregation. Please plan to attend one of these sessions.
The Board of Trustees:
President: Amanda Tapfield
Clerk: Bob Spelman
Vice-President: Judy Gustafson
Treasurer: Teresa Wilmot
Trustees: Khanh Oehlke, Sarah Greer, Jami Edmonds
The Unitarian Universalist Church, Rockford, IL | 4848 Turner St., Rockford, IL 61107 | 815-398-6322 | uurockford.org |