Renewing the World with our Collective Power
January 30, 2022, at 10:00 a.m. Online Only
Guest preacher Rev. Violet Johnicker
Pastor Violet will preach on how we might come together to make a better, fairer, and more holy world.

Violet holds a Master of Divinity degree from McCormick Theological Seminary and a Master of Public Policy degree from Adler University with a Bachelors degree in nonprofit management. She has been involved with faith-based policy advocacy and social justice work ever since her undergraduate internship at the General Board of Church and Society, the United Methodist agency devoted to working for policies that live our faith, seek justice, and pursue peace. Violet joined the staff of Rockford Urban Ministries in July 2021 and is proud to be part of the community's interfaith work to build love for neighbor into our public policies. She also serves as pastor of Brooke Road United Methodist Church in southeast Rockford.

We will Share the Plate with Rockford Urban Ministries 1/30 & 2/6
Founded in 1962, RUM (as Rockford Urban Ministries is affectionately known) is the outreach of more than twenty faith communities working together on social justice ministries. In its nearly years RUM has had four clergy directors. Since 1985, lay director Stanley Campbell has had the pleasure of doing the work.
Click Here to Donate
For the next two Sundays – through and including Feb. 6th, we will be online only. We will look at the numbers and the trend then and decide if we are ready to offer an in-person option again. I surely hope so.

To join us online, you can go to our page on Facebook or search for us on YouTube. If you go to uurockford.org and click on the link in yellow at the very top of the page, it will take you to YouTube. Facebook has a better opportunity to interact in the comments, but both platforms provide the same stream.

If you do not have reliable internet access, please let Rev. Joyce or I know and we can help with a solution.
Wonderful Wednesday, February 2, 7pm on Zoom
Join Zoom Meeting https://zoom.us/j/94385366257
People Power
What is relational organizing, and how do we do it? Even more importantly, why do it? Join Scott Aaseng for an interactive session on how we can grow connections in our congregation, show up powerfully and accountably in our community, and strengthen the movement for justice – by building relationships.
Rev. Scott Aaseng serves as Executive Co-Director of the Unitarian Universalist Advocacy Network of Illinois (UUANI), our statewide UU faith in action network. Scott has served UU congregations around the state, including a brief stint as UU Rockford's Social Justice Ministry Consultant in 2017-2018. Originally from Minnesota, he has lived on Chicago's West Side for 25 years.
Time Management for Mortals



The phrase "time management" says efficiency to me, in a business sense. But Oliver Burkeman means something very different in his book, Four Thousand Weeks: Time Management for Mortals. His book is philosophical—what should I spend time on during the limited 4,000 weeks of my life?

Traditional time management tries to get everything on my "To Do" list done by the end of the time period. Most of those items are mundane: answering emails, cleaning out the closet, checking Facebook, paying bills. Getting these things done gives me a feeling of satisfaction, of accomplishing something. However, how important are those accomplishments?

What is it that I really want to accomplish before I die? Because that's what being mortal means. For me, leaving a daughter with the understanding to lead a good life is a worthy endeavor. Spending time with someone I love is worthy use. Enjoying a sunset, playing a symphony, walking in the woods, listening deeply to someone, petting my cat, or making a Dutch apple pie is also worthy of my time.

I have other goals that are important to me. Communicating with my prison pen pal is a current one. Helping to birth a new CDFI is another. Decluttering my house will save my daughter the thankless task.

Now is my gift to use however I choose. May I choose wisely in this new year.

If you are curious about this view of time, listen to the podcast of On Being's 1/14 radio program, broadcast on Sunday at 9 am on WNIJ-FM. You can listen, download or read the transcript at:

https://onbeing.org/series/podcast/

Submitted by Teresa Wilmot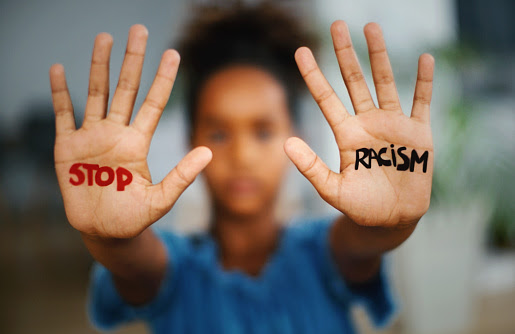 Being An Anti-Racist Church

The Board and leaders of the church are moving towards articulating that being on a continuous journey toward being an "anti-racist and multicultural church" is important to us. What does that mean? Let's figure that out.

To get us together in this work, we want every member of the congregation to attend one of the four sessions we are offering on "being an anti-racist church."

The sessions are:
Wednesday, Feb. 9th, 7pm, on zoom at https://us02web.zoom.us/j/82720790087.
Sunday, Feb 20th, 11:30am, in Deale Hall – masks required. (watch for any change to location).

Black, Indigenous, and other People of Color are welcome to attend any of these sessions AND/OR to attend a session for BIPOC folks ONLY on Wednesday, Jan 19th, at 5:30pm at https://us02web.zoom.us/j/82720790087. co-led by Rev. Matthew and Rev. Joyce.

The other sessions will be led by Rev. Dr. Matthew Johnson. All the sessions are identical in content, choose one.

The sessions will be 1 hour. This is a high-level overview. We will work through a list of the characteristics of an anti-racist and multicultural congregation. Please plan to attend one of these sessions.
The Board of Trustees:
President: Amanda Tapfield
Clerk: Bob Spelman
Vice-President: Judy Gustafson
Treasurer: Teresa Wilmot
Trustees: Khanh Oehlke, Sarah Greer, Jami Edmonds
The Unitarian Universalist Church, Rockford, IL | 4848 Turner St., Rockford, IL 61107 | 815-398-6322 | uurockford.org |